Strike it Rich as a Freelance Writer
One very easy web based side hustle to get into, that pays almost immediately, is freelance writing and more specifically web content writing. If you already blog then you are very familiar with the writing process and probably have some SEO skills too. This is the perfect combination of talents to get started as a web content writer.
I said it's easy to get started and that's true, but don't expect to make big bucks immediately. It takes time to get your name recognized as a writer of quality content. The nice thing is that there are several places you can write to get paid immediately while you are creating your own list of clients. I've tried it on a full time basis and it is possible (for me) to make $2000/mo writing for these sites.
Your numbers will of course vary based on how quickly you can research and write. I am not the fastest researcher/writer out there by any means and a 750 word article usually takes me an hour to research and write. Depending on various factors that article is worth $15-150 depending on where it is being sold. Not great pay, but if you are living cheaply it can either make a nice supplement to your income or get you through a tough period. For enterprising types it can be a springboard to bigger and better things.
Getting Started as a Paid Web Content Writer
Before you get started you need to make sure that you can write at least at an average level. Spelling mistakes are not acceptable and grammar should be at least adequate. You don't have to be a Pulitzer prize winning writer or even good enough to get a job at a print publication. If you received A's and B's on your high school and/or college compositions, your writing skills are adequate.
You also want to be sure you love writing enough to be able to do it easily day in and day out. If you are thinking of taking this on at a high level you will be writing 5000-10,000 words on a daily basis and trust me, combined with research that is a lot of writing! I generally find that I start to burn out when I get above 6000 words a day, but your mileage may vary.
You should also have at least a passing understanding of writing SEO optimized web content. Most of the articles at the sites I am going to tell you about will require you to write keyword focused titles and articles and may even specify a keyword density (% of the total text that uses the keyword). If you can't easily fit "small blue widgets" 6 times into a 500 word article you may struggle as a web content writer.
With these three requirements addressed it's time to take a look at my 4 favorite sites for picking up writing jobs easily.
The Top 4 Freelance Writer Sites
Increasing Your Client List
While these are my favorites, they may not necessarily be yours. There are a multitude of other sites you can use to find paid writing jobs and web writing clients. In general patience is a key with these sites though. You may have to wade through dozens of crappy offers and you might even find yourself writing articles for $1 a piece just to get on the publishers radar and have a chance at higher paying jobs. Here is a list of other sites where you can find work for freelance web content writers:
Striking Out on Your Own
While writing for the content mill type sites listed above can provide a steady stream of income, it is never going to be as profitable as writing for your own clients. It is possible to build up a client list through direct orders on each of the 4 sites I discussed and that works well for some. If you want to be the master of your own destiny however you need to strike out on your own as a true freelance writer.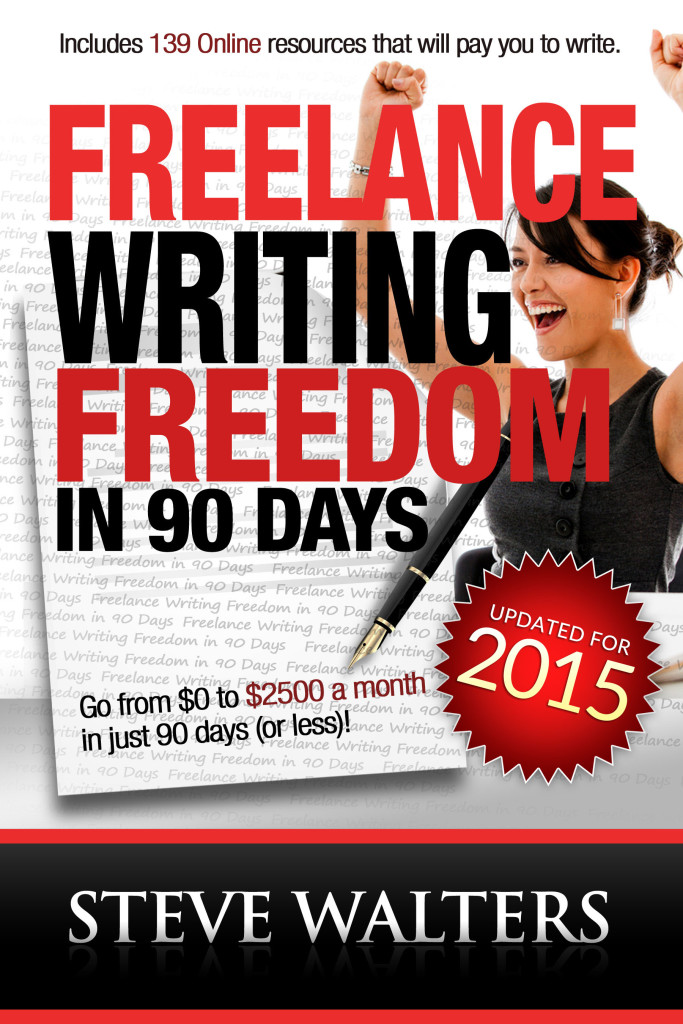 Freelance writing presents challenges all its own from creating your own web presence to marketing to attracting and retaining clients. You'll also have to deal with bookkeeping, receivables and deadbeat clients so it isn't all fun and games working from home as some would have you believe. The full freelancing experience is definitely beyond the scope of this article, but I will write more in the future for those who might be interested in taking their writing in this direction. In the meantime you can check out Freelance Folder, Freelance Switch and this beginning freelance post from Personal Profitability for more in depth information geared towards freelance wring as a career.